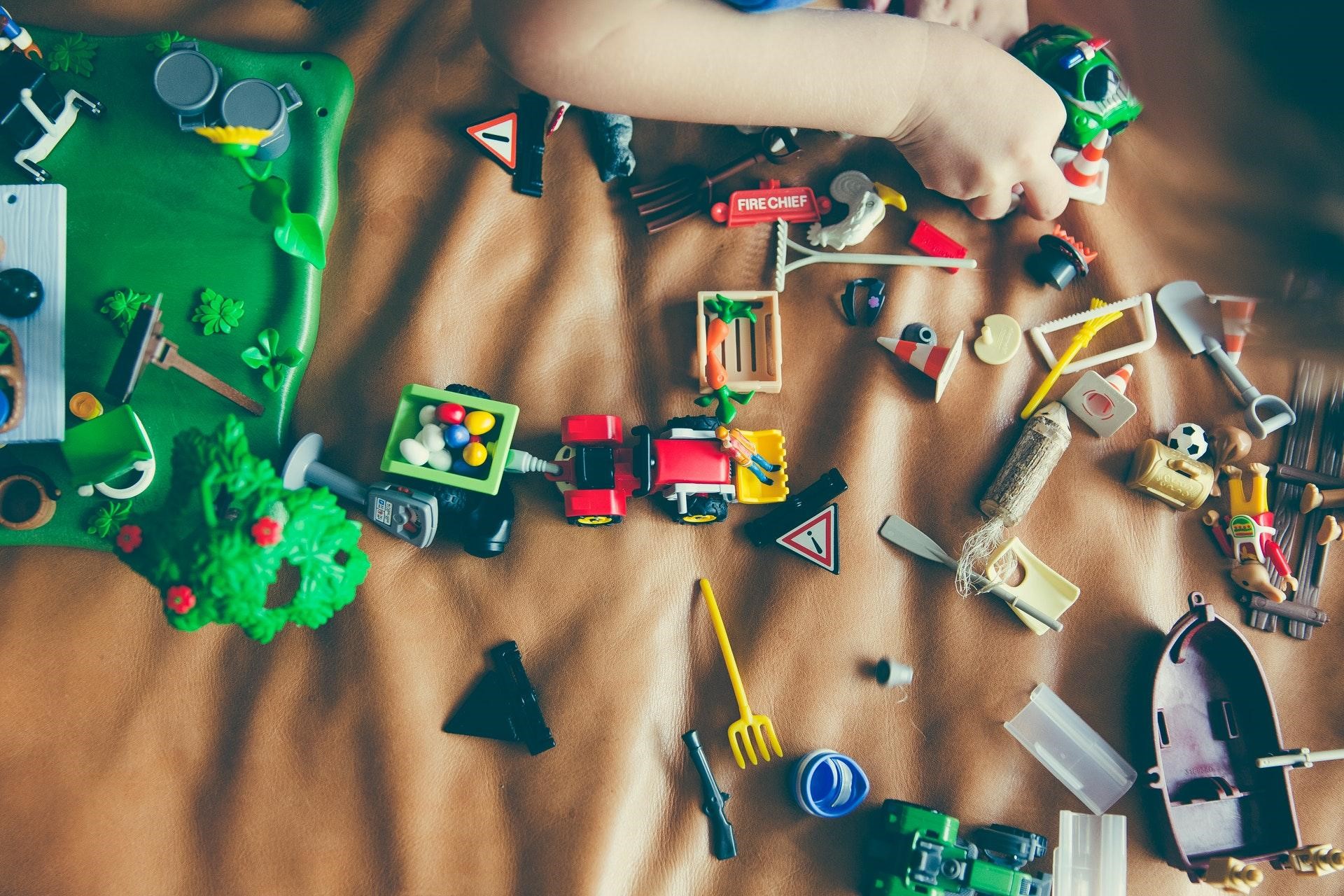 Smart Tips for Busy Parents to Cut the Clutter
and Get Your Home Ready to Sell

By Kristin Louis

Selling your home takes more than just planning and preparation. It also requires a shift in your mindset and changes to your everyday life. Going through this process can be challenging for anyone, but for busy parents, the task of keeping your home sparkling clean for showings can feel downright impossible. Don't despair! Getting your home ready to sell, and keeping it that way, is doable with kids. It just takes commitment and new routines to get your whole family on board.

Do Your Homework

Before you think about cleaning and decluttering, make sure to handle repairs ahead of time so that nothing unexpected comes up. After putting the time and energy into prepping your home, the last thing you want is a major repair issue right as you're listing your home. You may even want to get an inspection now. These inspections are considered pre-insepctions. According to Bankrate, getting an inspection gives you an advantage because you can repair problems or factor them into the asking price. If you end up needing to do a major project, such as a roof replacement, it can be pricey. take weeks to get done, and the mess it makes will undo all the hard work that goes into staging.

If your roof is old, do a little research and inspect your roof before jumping into getting a replacement. This guide "THINK YOU NEED A NEW ROOF?" from Ranch Roofing Company includes some important questions to consider. Some of these questions include

Do you have shingles that are cracked or broken?
Are there any shingles that look worn or are curling?
Are there any shingles missing?

Answering these questions will help you understand what goes into deciding if you need a roof repair or replacement so you don't blindly make this big decision.

Show Off Your Space

Once any major projects are completed, your ultimate goal with staging is to show off your home's best assets. This starts with clearing out some of the items that you can live without. Getting rid of clutter makes your home feel bigger and more open, allowing buyers to envision the possibilities. Having less stuff in your home also makes it easier to stash away what's left and clean quickly anytime you have a last minute showing.

Focus on packing up things you don't use often, like your kids' old toys, and seasonal items like clothes and holiday decorations. The best solution is to keep everything in storage while your house is on the market. You can snag a cheap 5'x5' unit in Boston for around $30.60 a month at CubeSmart Self Storage – Brockton – 20 North Montello Street. Consider this a smart investment in selling your home.

In many families, decluttering the kids' stuff is the hardest part. You'll have more success starting when the kids aren't at home. Set a few rules for yourself, like getting rid of toys that are broken. Once you've packed away a good number of toys, set aside another box of toys to keep around. Instead of leaving all of these out, the blog Simply Well Balanced recommends pulling toys out in rotation. This keeps kids interested in what they have to play with – and it keeps the rest out of sight for showings.

Create a Clean Routine

Even when you're selective about what you keep around, toys have a way of creeping out of playrooms and ending up everywhere. To avoid this problem, develop a strategy for containing the mess. You may want to keep a box around for quick stashes before showings. It also helps to get kids involved with cleaning. Develop a routine that works with your schedule to get toys picked up daily, as well as the other essentials like wiping down counters and sweeping.

The most important thing is to do small tasks daily so that clutter doesn't come back. Plus, when you invest the time upfront to get your home super clean, it's easier to keep it that way. You may need some new routines and family rules, but the result will be worth your effort.

Photo by Markus Spiske temporausch.com from Pexels
About the Author:
Kris is a mother of two rowdy children, 10 and 7 years old. Rearing both boys inspired her to create parentingwithkris.com where she puts her skills to work writing about the challenges of parenting.