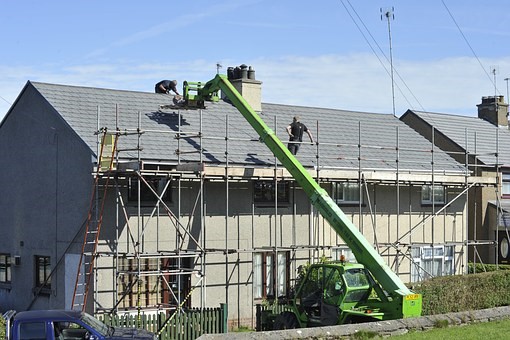 Contributor: Julian Lane
For many people, their house is their biggest investment and most important asset. Unfortunately, a lot of unexpected problems can go wrong and leave you facing a massive repair bill. A pipe could burst while you're on vacation or the HVAC unit give out just when those 90-degree days begin to set in. If you're not financially prepared, an emergency home repair can mean substantial debt and place a major strain on your budget. However, there are several options that can provide timely help when you need it most.
Saving
There are different formulas concerning how much homeowners should save for a rainy-day fund. The "1 percent rule" advises that homeowners set aside 1 percent of their home's value; however, this can leave you short depending on the repair. Saving 10 percent of your home's value may be a more realistic figure to shoot for. Whatever you decide to save, make sure the funds are liquid, and avoid tying the money up in long-term bonds. An interest-bearing savings account, for example, is often your best bet.
HELOC
If you have sufficient home equity built up, you can use the value in your house to cover major repairs or a home improvement. Ahome equity line of credit (HELOC) is a good way to put your primary asset to work for you, but remember that this is money directly tied to your house. It's not cash you want to use for a beach vacation or a long weekend in Las Vegas.
Insurance Claim
Homeowners insurance policies can be very handy when things go wrong. However, as with any insurance policy, the bottom line is in the details so pay careful attention to the fine print. Important details can be easy to overlook — never just assume that a repair isn't covered. For example, the cost of replacing a damaged roof may be covered in full or in part, even if you can't see where the damage occurred.
Weather-Related Incidents
Weather can do a lot of damage to a house. If your home has been damaged in a weather-related incident, check your eligibility for financial aid. Federal agencies like the Red Cross or Federal Emergency Management Agency may distribute funds for emergency repairs that your homeowners insurance policy won't cover, like earthquakes or landslides.
Cash-Out Refinance
A cash-out refinance is another option for using the value of your home for repairs. Bare in mind, however, that this is money you'll have to pay back, so look for the best interest rate you can find. That can be difficult when you have a hole in the roof, meaning you may have to settle for the best rate you can find on very short notice.
What to Ask a Contractor
A roof repair or replacement is a substantial investment — according to HomeAdvisor, the national average is around $817 — so make sure you're getting the right contractor for the job by knowing which questions you need to ask. Interview at least three candidates and seek third-party recommendations. Ask if they're licensed and carry workman's comp and general liability insurance. Make sure they'll remove your old roof. Ask how they dispose of refuse, and find out what they'll use to protect your gutters during installation.
Check the Better Business Bureau ratings to find contractors with the best business profile and rankings. Review online customer comments, and utilize online search tools to find the most qualified — and most affordable — businesses near you.
It's important to understand all of your options in the event of a home emergency. If no insurance coverage or government assistance is available, look for alternatives that offer the best financial terms. Also, be prepared for a "worst-case" scenario, like resorting to credit cards, in case your emergency just can't wait for a better solution.
Image courtesy of Pixabay
About the Author:
In high school, Julian started using any materials he could find to update his bedroom. He began with making a desk, a desk chair, a bookcase, and then a headboard. His parents took notice and soon had him improving the house piece by piece.