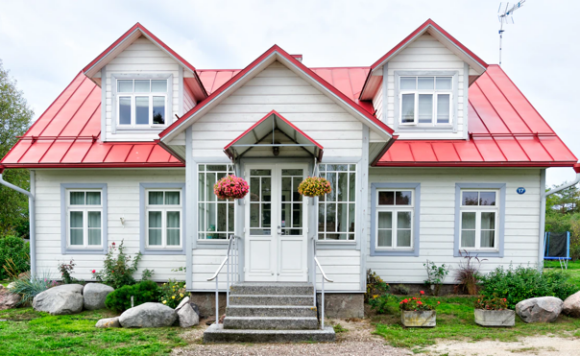 Image courtesy of Unsplash
Article contributed by Suzie Wilson
Sometimes being surrounded by the memories of someone you lost is soothing, but for many people, it's too painful to bear. As you look around your home, perhaps the reminders hold you back from healing, rather than help.
If you've had time to process your grief and you decide you need a fresh start in a new place, here's how to make that happen, courtesy of Boston Realtor, Julian Addy.
Pull Paperwork First
Chances are you recently had to sort some major paperwork relating to your loss, like retirement information and life insurance policies. You will need several key documents to sell your home as well; this includes things like your mortgage loan information and homeowners insurance policy. You'll want to pull those documents before you begin the process of getting your house ready to sell, lest they become misplaced in the shuffle.
Get Familiar with Finances
Even if you have sorted bank accounts and other financial information recently, developing your home-buying budget is another matter. Crunch some numbers; get familiar with home mortgage interest rates and how different loan durations and types affect your expenses.
Review the process of homebuying as well. As Real Simple explains, there are several steps involved, and you want to ensure you're comfortable with it and prepared. Some concerns might need to be tended first, too, like if you need to address any credit issues or save toward that downpayment—not to mention preparing your house and belongings for the transition.
Prep and Pack
With your financial ducks in a row, it's time to get your home ready to sell. There are some basics you can do to make the property more appealing to buyers. Focus on any maintenance concerns and resolve them right away, and clean your home thoroughly. Declutter the whole house, moving from room to room. If you need to make any upgrades, do that early on as well—before you post listing photos, much less before showings.
It's an ideal time to get some packing done, too. Ideally, try to stow the boxes out of the way of house hunters, such as at a good neighbor's or family member's home, or you might want to rent a storage unit. Be sure to label your boxes clearly so whoever helps you with the move knows what room they go in and what boxes include fragile items.
What Would You Like?
This is a time of transition, so take the opportunity to mull over your priorities in your next home. Do you dream of being within walking distance to the theater? Would you rather have elbow room in the country? Or space to work from home? Historic bungalow or modern architecture? AZCentral suggests selecting your top five priorities in your next abode as non-negotiables. This will help you narrow your home search quickly, and ultimately lead to a satisfying change.
Enjoy a Smooth Moving Day
Moving is an extremely stressful event, and you have recently endured a major loss. Rather than deal with the physical stress of moving, consider giving yourself a break and hire movers. To find the best moving companies in your city, research what others say about various companies, and look at ratings before making a choice.
If friends and family members want to help, consider asking them for assistance with some of the work you need to do along the way instead. You'll be surprised what a comfort it is to have someone there to help and chat while you're tending your home's maintenance, cleaning, packing and unpacking. It saves everyone the stress of the big day, and gives you a better opportunity to really connect.
Losing someone you love is extraordinarily painful. If moving helps you heal, allow yourself that opportunity. Get everything sorted out, prepare your home, and then find that perfect place for your future.
Julian Addy understands that buying or selling a home is more than just a transaction: it's a life-changing experience. That's why our team of highly-seasoned real estate professionals is dedicated to providing exceptional, personalized service for all of our clients. Call 646-306-9848.